Sail the amazing Grenadines…..and the fantastic Tobago Cays…..the BEST cruising grounds in the world!!
SailCork Caribbean Cruise – St. Vincent and the Grenadines
Jan 20 – 31 2016

2013…fantastic…see our blog on St. Vincent and the Grenadines
Here's what some of the crew said about the week:
" Fabulous week. Great sailing, great conditions, great crew, and great organisation." Dermot


"Wonderful trip. Great skipper, great sailing, great weather, great food, great crew; just great." Cormac
"The whole experience is always meticulously planned and the skills of both Eddie and Jo as a team are awesome." Liam
Enjoy a fantastic holiday in paradise and learn and improve your sailing with you skipper Eddie English. Eddie is a Yachtmaster Instructor and Examiner and has been teaching aboard cruisers for 30 years, he is a real fan of the Caribbean and has been cruising and racing in the Caribbean for 20 years and competes in Caribbean regattas annually – sailing as navigator in several victorious campaigns.
Besides his navigational skills he has an in depth knowledge of many of the islands and understands how the people there tick!
Visit the best places to eat and drink and see the best views with Eddie – he has left no stone unturned to help to make your holiday the best ever. Eddie has led the SailCork cruise in Antigua and the BVI's several times and for 2013, 2014 and 2015 the SailCork cruise moved south to St. Vincent and the Grenadines – it was a resounding success and SVG will be the destination for the SailCork Caribbean Cruise 2016.
The 2016 programme follows a similar route to the 2014 and 2015 cruise and departs Ireland Jan 20 with 9 days of fantastic sailing. You can make a booking by calling us on 021 4811237.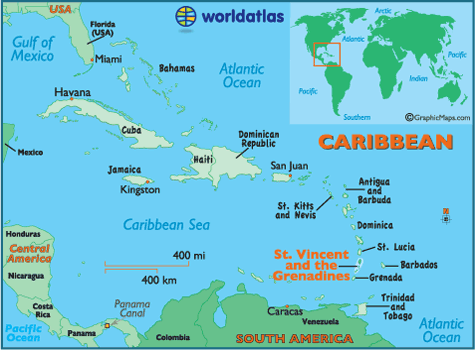 St.Vincent and the Grenadines 2016
From our base at St. Vincent we will cruise many of the islands, rocks, cays, reefs and islets that make up the Grenadines. The island chain spans about 50 miles north to south in length and offers a superb world class cruising area. Sail aboard our superb boat and visit up to 3 different destinations each day. Enjoy the "old" unspoilt Caribbean. The highlight must be our visit to the uninhabited Tobago Cays with their palm fringed gloden beaches sitting in azure blue pools on the edge of the Atlantic.
Visit St. Vincent, Bequia, Mustique, Canouan, Mayreau, Union Island, Palm Island and of course the amazing Tobago Cays – a new anchorage every day! Great food aboard and ashore and Caribbean music all the way!
These islands are full of local bird life, flora and fauna and the crystal clear waters offer views of an amazing variety of fish. Enjoy snorkelling with Turtles, Parrotfish, Spotted Drums, Cleaner Ship, Angels, Sergeant Majors, slow gliding Rays and many, many others. Enjoy swimming from the boat and palm fringed golden beaches.
Book now: Call Jo English +353 21 4811237 or [email protected]

Sail in the waters where the skull and crossbones flew! Dozens or wonderful islands to explore! Sail in the wake of the Pirates of yesteryear to enjoy warm waters, sunshine and excellent sailing with lots of exciting destinations!
This is where the "Pirates of the Caribbean" was made " and you can do your own "Yo ho ho and a bottle of Rum!" This romantic group of islands provides the setting for a memorable sailing holiday.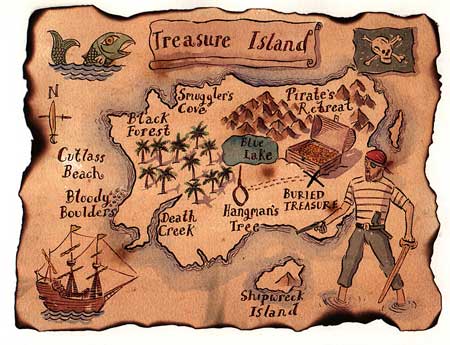 Yachtmaster Instructor Eddie English will make you feel at home in these waters and work on your sailing and navigational skills aboard your luxury 50′ latter day pirate ship! Jo English will help to organise your schedule and for the cruise she brings on board her professional culinary skills as hostess – and will even show you how to cater at sea!
Grenadines

2016 – sailing holiday – Wed Jan 20 – Sun Jan 31
Wednesday 07:00: Depart Dublin 10:30: Dep Gatwick. 16:00: Arrive Barbados – short flight to St. Vincent. 18:00. Arrive St. Vincent – dinner and overnight ashore at the Driftwood Restaurant at the Barefoot Charter base. First Caribbean night out!! – relax and chill!.
Thursday Breakfast ashore and board our 50′ yacht in morning.
Briefing + planning, provisioning, boat prep, shake down sail to Bequia (11 miles) – only 2 hours sailing today. Anchor in Admiralty Bay – off Port Elizabeth on the island of Bequia – Lunch aboard after a swim.
Explore the shoreside and sample the local tipple. Drinks at the New York Bar before climbing aboard our open taxi to climb the hill for dinner ashore at Sugar Hill Restaurant – what a treat!!
Bequia (pronounced bekway), a green and hilly S-shaped outpost of the Grenadines, nine miles south of St Vincent. Deep-set Admiralty Bay is one of the Caribbean's most protected natural harbours. It's surrounded by steep verdant hills, always full of yachts and, with doughty little ferries chugging in and out, it's also a strong contender for the most beautiful Caribbean bay.
Fri Early morning departure to anchor in secluded bay for breakfast. Short sail across to Mustique for our overnight anchorage. See the islands of the superstars……and visit the world famous Basils Bar to rub shoulders with the rich and famous on a Caribbean island that blends elegance and luxury with natural white sands, palm trees and turquoise seas. (14 miles – 2 to 3 hours sailing)
Sat Up at the crack of dawn for a downwind sail to Canouan where we will have lunch anchored in Charlestown Bay. Canouan (pronounced "can – ah – wan") is an island in the Grenadines Islands belonging to St Vincent. It is a small island, measuring only 3.5 miles (5.6 km) by 1.25 miles (2 km). The population is about 1,200 people. A barrier reef runs along the Atlantic side of the island. The highest point on the island is Mount Royal. Two bays, Glossy and Friendship, separate the southern side of the Canouan Island. (14 miles – 2 to 3 hours sailing)

After lunch set sail again for the island of sail to Mayreau to visit Salt Whistle Bay for our overnight stop and a swim in this beautiful palm fringed bay where we will have dinner aboard. Hopefully we will get a chance to climb the hill to visit "the village" and maybe stop to have smoe refreshment at Robert Righteous and da youths restaurant. Mayreau is the Caribbean's great escape. A secret treasure of peace and tranquility. With no airstrip, you have to sail here, and you will never want to leave. Picture-postcard beaches and bays, a friendly village with a quaint old church, Mayreau is the untouched Caribbean you only hear of in whispers.(6 miles – just an hours sail)
Sun Early breakfast at Mayreau and sail again in the Caribbean sunshine – we head to the amazing Tobago Cays – one of the most amazing sailing destinations in the world! (only a few miles – at a relaxed pace!) We will dine on the beach, under the stars, with our meal prepared by local boatmen – a very special experience.
The Tobago Cays are an archipelago comprising five small uninhabited islands – Petit Rameau, Petit Bateau, Baradol, Petit Tobac and Jamesby – located in the Southern Grenadines. The Tobago Cays are now the key element of the Tobago Cays Marine Park, a national park and wildlife preserve run by the St.Vincent and the Grenadines government. The Tobago Cays Marine Park consists of a 1,400-acre (5.7 km2) sand-bottom lagoon which encompasses four uninhabited cays and the 4 km Horseshoe Reef. While the cays are uninhabited, they are surrounded by the three larger inhabited islands of Union Island, Mayreau and Canouan.
Monday Sail to the desert island of Mopion for morning swim. (6M) Mopion Island is the quintessential "deserted island", with only a single thatched hut in the middle of a sandbar 100 feet around. There is no way that you can travel all the way to The Grenadines and miss this photo opportunity. Then on to Palm Island for lunch and more swimming! (Just over 2 miles) Complete the day with a short sail (1 M) to Clifton – the capital of Union Island. After visiting the town we will go by boat to Happy Island for Sundowners. Happy Island sits on the reef and is made from conch shells! It has a great bar with really great coctails!! There is always a great buzz ashore so we will eat in the "Bougainvilla" and hopefully go to a "Jump Up" afterwards.
Tuesday Early morning rise and a short mile long sail to anchor off Palm Island for breakfast – and a swim off the golden beach. Head for a sail towards the island of Carriacau (in a different country – Grenada) and anchor for lunch. Head to our overnight anchorage at the secluded Chatam Bay on the leeward side of Union Island. Chatham Bay is one of the great snorkelling spots in the Grenadines, along the cliff wall you will find an incredible variety of puffer fish, turtles and brightly coloured tropical fish. This very pretty bay has a nice beach and offers peace and seclusion – the perfect Caribbean anchorage. (10 M sailing)
Wednesday Breakfast and morning swim at our anchorage. Morning sail to revisit the beautiful Saltwhistle Bay in Mayreau for swimming and some Caribbean "hangin round" and lunch before departing for Canouan Island where we will moor in Grand Bay just of the Tamarind Hotel. (6 M sailing)
Thursday Early breakfast before sailing to beautiful Bequia for a return visit. We hope to get to Port Elizabeth in Bequia for lunch and take an island tour before having dinner at the famous Frangiapani Buffet where a steel band will be playing – chill and enjoy the Bequia Jump Up! (17 M sailing)
Friday Depart Bequia and have last sail across to St. Vincent where we will get a chance to do some exploring or the "big island" before farewell dinner in Kingstown – the capital, chief port, and main commercial centre of Saint Vincent and the Grenadines. With a population of 25,418 (2005), Kingstown is the most populous as well as the largest settlement by area in Saint Vincent and the Grenadines. It is the centre for the island's agricultural industry and a port of entry for tourists. The city lies within the parish of Saint George in the south-west corner of Saint Vincent. Exports include bananas which are shipped mainly to the United Kingdom, coconuts, and arrowroot. The city contains numerous shops, eating places and markets.
Saturday Depart our boat and head to Airport at St. Vincents for transfer to Barbados for Transatlantic flight
Sunday Arrive Gatwick – flights home to Ireland – Reality sets in!!!!
Your Skipper and Hosts for SailCork Caribbean – Eddie and Jo English
Eddie's family have a long association with the Caribbean – his cousin Joan Denvir sailed the Atlantic to Antigua and spent a lot of time sailing from Antigua back in the 1950's and 1960's. J.P. English, Eddie's brother, spent many seasons based in Antigua aboard "Sariyah" a 120′ sloop on which he was mate – he currently skippers luxury yachts in the Caribbean and Mediterranean.
The English brothers competed in a number of Caribbean Regattas including J.P, Eddie and Joe English. Eddie has sailed as navigator in Antigua Sailing Week and the St. Maarten Heineken Regatta on several occasions. SailCork are the only Irish sailing school with many years experience in the Caribbean and have a very special relationship with this sailors paradise.
Having cruised the waters of Antigua on SailCork holidays for a number of years Eddie and his crew then moved on to the British Virgin Islands and now on to St. Vincent and the Grenadines and the Tobago Cays. This is a vastly superior cruising ground offering a huge range of destinations to provide you with the sailing holiday of a lifetime!
Eddie will not be alone in his role of leading the crew – he will be joined by Jo English who is the cruise co-ordinator and is responsible for organising hotels, flights etc and will ensure that your booking will run seamlessly. Jo is a veteran of several Caribbean trips and will run the galley – with the help of the crew. Jo comes from a professional catering background and will help you with the tricks of the trade for cooking and catering on board and will ensure that you enjoy your Caribbean cruise with SailCork.
SailCork Caribbean Sailing Jan 2016
Notes: You will need a valid passport. Luggage 20kg No hard cases! One item of hand luggage – max 5 kg On arrival– fill out landing card. No peishables (fresh food) will get through customs. There is a bit of a wait at Customs (to say the least) – Caribbean time!!
Boat: Lifejackets and harnesses provided 12v power aboard -shorepower only on beginning and end.
Food: We hope to eat ashore 7 of 10 evenings. Lunch aboard most days. Breakfast aboard. Ashore – 3 Course meal including ½ bottle of wine approx US$60 Bottle of beer $3-4. Basic shopping done in advance.
Currency East Caribbean $ but also US $
How much to bring?: Kitty for boat includes berthing, mooring, fuel and gas – combined with Food (+drink!) kitty – $250 – 275 per hd (includes breakfasts, lunches and meals aboard). + Drink? + other spend?
Temperature 25-30 degrees – that's warm!! Light clothes – Shorts + tee shirts, collared summer shirt for dinner (some places) togs/towel, rain jacket, sun hat. sunscreen, anti-mosquito spray. Travel light – you will not need warm clothes. Wind average Feb E to NE 15-20 knots Sunrise 0630 Sunset 1745. Early mornings to get the best of the day!
Must do: Look at Grenadines on Google Earth! Google Grenadines and have a good look for yourself! If you have a chart have a look at the destinations, distances and obstacles!!
BVIs:Read our blog about January 2010 BVI's Blog on the SailCork Caribbean Cruise 2011 My stamp album and the Caribbean – the best sailing waters in the world!
Blog on SVG 2013 Video on St. Vincent and the Grenadines ……..and another video on SVG
Our boat – a 50′ luxury yacht has 5 separate cabins and can accommodate up to 12 – we will have a maximum of 8 guests and 2 crew. The boat is really well appointed with every mod con. She is designed for large numbers aboard and is brighter and roomier then normal. The galley is very well equipped with an excellent fridge to keep everything cool!
We even have a cooler on deck to keep the thirst quenched in the sun – and of course a shower on deck to wash down after all the swimming in the wonderfully warm sea.
She sails really well and is perfect for cruising the Caribbean and visiting the sun soaked Grenadines. The navigation station has everything needed and perfect for your opportunity to learn more about sailing and navigation on this voyage of a lifetime.
Go ahead and book your Caribbean Sunshine Sailing Holiday now!
We are limited to 8 places in total (one place has come available due to a late caneclleation)- places will book out several months in advance!
Contact Jo English on +353 21 4811237


More Courses You May Find Interesting